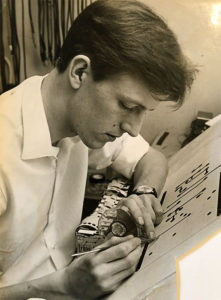 The company, UNIK Teknik, was founded by Karl-Gunnar Karlsson in 1988. Karl-Gunnar has more than 40 years' experience as an avionics consultant and has now supplied products and services for over 30 years at the company. In 2005, Martin Tilly joined the company as a board member and in 2014 he became CEO when the company expanded and took its present name UNIK Technology.
---
Corporate information
Name: Unik Technology Sweden Aktiebolag Registrated No. 556977-4614 VAT No. SE 556977461401 The company possesses a F-tax card (registered for corporation taxation) Bankgiro No. 561-0894 (Swedish clearing system for transactions) For corporate information regarding Unik Teknik HB, please
contact us
.
---
Sponsorship
UNIK Technology is sponsoring UNIK FC (
www.unikfotboll.se
) during 2016-2017 and DIF P08's traininggear (
www.laget.se/difp08
).
---
UNIK Partner AB
UNIK Parter AB is our sister company that delivers consutancy services. See
www.unikpartner.com
for more information